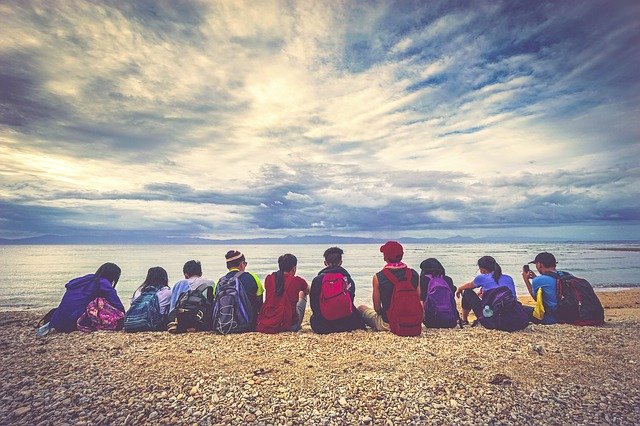 Friends…..Har Ek Friend Zaroori Hota Hai
While growing up, most parents read stories on friendship with their kids. This builds the foundation of an emotional relationship in the minds of children. 
When did you make your first friend? Was it in the pre-primary, primary, or when you were in junior school? Remembering the first childhood friend is one of the fondest memories and you never forget that joyful experience.
Friendship is one important relationship and you tend to build a lot of things inside you such as self-esteem, social competence, self-confidence, etc. With a friend at hand, you can share problems with them, ask for advice and solution, look for moral support, talk about pain and happiness, live proud moments together, etc. Friends can help in reducing stress and make you survive even the most challenging times during your teenage.
How To Make Friends Wisely?
Friendship happens when you feel attracted to some quality of the other person. Again there can be many scenarios where you can make a friend:
·       Finding someone with the same interest as yours
·       Someone who shows interest in your hobbies or work
·       Someone whom you meet every day and spend enough time
·       Someone who lives nearby
·       Someone who plays with you or help you study
·       Someone who loves to listen to you or opens up in front of you
But it is important that you should know who to be friends with? Some teenagers are good and might love to help you out but there might be instances when people can try to take advantage of you and befriend you because you have some good resources, or better lifestyle, or are jealous of something.
So while choosing a friend always look for a give and take relationship where you both watch out each other's back. Find someone who is caring with good manners and behavior. Your friend should always talk positive and boost your morale rather than talking negative and telling you can't do something or achieve anything. 
Are You A Good Friend?
If you want to be a good friend, even you need to fulfil certain responsibilities. A good friendship is not about playing together or going out and eating your favorite food. The excitement of meeting at school every day and studying for an exam is just a part of it. As a friend, you must always stand up for each other. You should do the following to make your friendship strong:
·       Talk to your friend about any emotional distress
·       Help them go through difficult times
·       Be there and provide mental support
·       Make them laugh and cry with them
·       Feel happy for their achievements.
Conclusion
Friendships are one of the strongest bonds that we make right from our childhood. It is one good feeling that you will linger on even when you become adults. Friendship makes you feel loved, gives the attention you seek, brings happiness, and makes you a better person. Friendship has everything to do with carving your personality while growing up. So when you meet your friends the next time, hug them and thank them for being there for you.