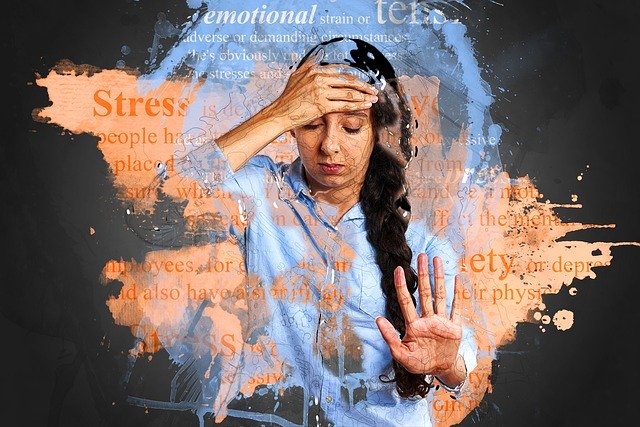 How to Stay Calm in Difficult Situations?
We often feel anxious & scared under some situations like exams, conflicts, arguments etc. Sometimes we experience immense fear while facing a few odd people. Such situations work against us & leave us in a helpless spot. We just can't think straight & wish for an easy escape. Well, I agree that it is not necessary & possible to always be calm & confident. But surely, we can gradually work upon this & improvise for our good. How is this possible? Is it possible to fight against your intrinsic nature? Let us understand this in little detail & sort out a few knots.
Being nervous is being human:

First of all, give yourself a little break. It is ok to feel all these negative emotions. This makes you only a human. We all feel anxious, sad, baffled, scared & overwhelmed under difficult situations. For example, you are awaiting the result of a very important test for a subject you truly despise. I must say you would feel the whole ocean roaring in your stomach.
Why do we feel these emotions?

Before we move ahead & give you some important tips on how to feel calm in difficult situations, let us see why we experience them.
·      Too much worry about the outcome.
·      Lack of preparedness.
·      Fear of unknown.
·      Worry about "what will people say?"
·      Low confidence
These are just a few of several reasons. Owing to these reasons we often lose balance in grim situations.
Tricks to Fight Back:

One must understand that it is maybe not possible to get rid of all the negative emotions but you can certainly win over them.
·      Practice, practice & practice
·      Give due importance to process not just outcome
·      Enjoy yourself while carrying out a difficult task
·      Give yourself a little margin to miss the mark
·      Stay focused on your efforts nothing else
·      Stop fearing people, rather face them with a brave face
·      Work harder on your weak points
·      Remember. You can do anything
Life is not always a path full of roses. We all face & experience adversities. Sometimes we get into a situation where people pose as a threat & sometimes our weaknesses work against us. However, it is important to understand that staying calm will always come handy. A calm & confident brain can sort out the most complex problems. Everyday practice calmness by using positive affirmations & meditation. Keep telling yourself that you are a stable & confident being. Make yourself believe that there is not a single problem which can't be sorted. I am pretty sure that you will be a better & calmer person with steady persistence along with a clear focus.