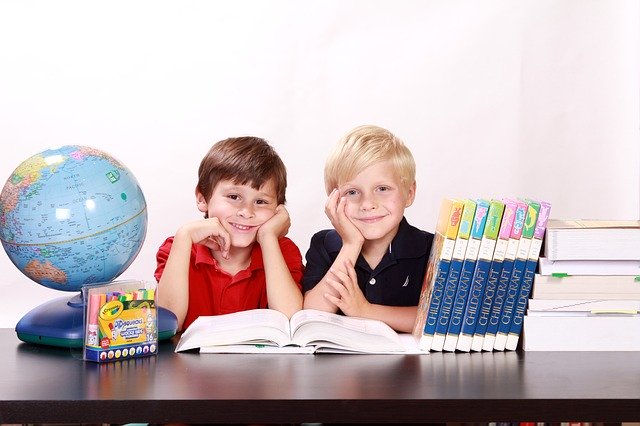 Keeping Kids Engaged Productively
I have heard numerous parents continuously complaining about how their kids waste precious time of the day after activities which aren't much productive or useful. Well, I smell a bit of dishonesty here. I fail to understand various things in their concern. Firstly, I believe our kids are our reflection. Maybe, not 100% but to a large extent. Next question I always ask them is what exactly do they expect from them & lastly how did they try to change the situation. Trust me, parents, most people I confront with these questions baffle...baffle & baffle.
So, to cut the long story short I am presenting you some practical, honest & effective tips which will help you to keep your child engaged in their free times.
I always say this; don't just preach, you also have to show. Like, if you think their screen time is relatively high; first see if you have set this pattern in the house. Make sure places & timings which are allotted to the family don't get hampered due to use of gadgets. Once you have inculcated such way of life then it is relatively easy for you to demonstrate that to your kids.
 ·       Help them in framing a plan of their choice
Communication is very important. That too in a positive way. That's why I suggest you express your concerns to your kid in an absolute verbal manner. Keep your tone & language under a good check. Take them in confidence & present alternative activities. Let them choose from them. This way you will teach them to take decisions & motivate them to pursue something they find interesting.
 ·       Take their help in household chores
Another good way of raising responsible & balanced kids is giving them daily tasks. Do not burden them too much but also see that their contribution is substantial enough for their capacity. This way they will be engaged alongside being responsible for family-oriented household chores.
 ·       Provide resources but don't shower them with everything
This one is very tricky. I see many parents going overboard in giving their kid resources. Especially, working parents who are permanently on a guilt trip. Therefore, if the kid wants to learn violin then get a basic violin to start with. No need to get the most expensive one from the shop for them as they are yet to prove their genuine dedication for the activity.
·       Appreciate their attempts without being critical
Here, I want to caution the parents that they need not praise the kid unnecessarily. But, a sweet word of appreciation which also acknowledges their effort will surely work wonders. Please don't instil the sense of entitlement in your kid that whatever small they do they have to be appreciated. This is not what I mean! All I am saying is that showing that you respect their efforts of making their time more productive is what is needed.
So, parents, I hope these things you already knew. However, it is always good to remember them again & again till you put them in practice. Another thing is don't push very hard to make every second count as a productive one. These young days are precious & will never come back in their life. So, a bit of laid back attitude is what they seriously deserve. Life ahead is anyways full of shocks, responsibilities & all about doing something meaningful. Till then let them enjoy their life.