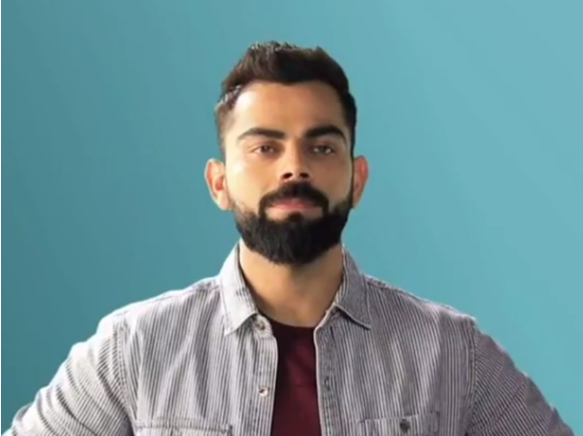 Virat Kohli…..Who is that guy?
Cricket is not just a game but a religion in India. This statement is true because we are a cricket crazy country. Each one of us loves to watch cricket with our family, friends & dear ones. The excitement & fun is incomparable & certainly memorable. Hence, today we are going to learn some new things about the most loved cricketer of our generation that is Virat Kohli.
Virat is known as the best batsman in the world in the current era. He was born in on 5th November 1988 in Delhi. His father was a lawyer 7 mother a housewife. Including Virat, they are three siblings in total. He showed early signs of being interested in cricket. As per his family, he used to play cricket with his father from the age of three. His formal cricket training started at the age of nine in Delhi. Virat's coach from the academy Mr Rajkumar still fondly remembers Virat as a bright player who was naturally good at his game. Interestingly, Virat was equally good in his studies & always demonstrated great interest in academics. This simply means that we should give equal importance to studies even if we have a keen interest in any other activity.
Interesting Facts:
·       Kohli's nickname is cheeku which is fondly given by his coach Mr Ajit Chaudhary.
·       Virat was playing Ranji Match during 2006 when his father passed away. Despite such huge loss in his life he continued with the game & scored 90 runs. Amazingly inspirable.
·       Virat Kohli was a huge fan of actress Karisma Kapoor during his younger days.
·       This wonder boy has been the captain of Under-19 team for U-19 World Cup during 2008.
·       Virat joined the ODI team during 2008 & became a part of the World Cup-winning team during 2011 World Cup.
·       Virat Kolhi has bagged many records. One of them he acquired by scoring a century against Bangladesh during the 2011 World Cup is the only Indian debutant.
·       A young Virat has received the prestigious ICC ODI Cricketer of the year during 2012; he was just 23 years old. Wonderful, isn't it?
·       Kohli has 4 Tattoos on his body. One of them is a golden dragon & another is a samurai warrior.
·       Virat utterly relishes Mutton Biryani & Kheer, especially cooked by his mother.
·       Virat Kohli is a proud recipient of the prestigious Arjun Award felicitated by the Indian government during 2013.
Time and again Virat Kohli has proved that he is a legendary cricketer & an inspiring human being. The youth of India is highly inspired by his success & story of hard work & persistence. We truly hope to see some entertaining & amazing cricket by Mr Kohli in future.