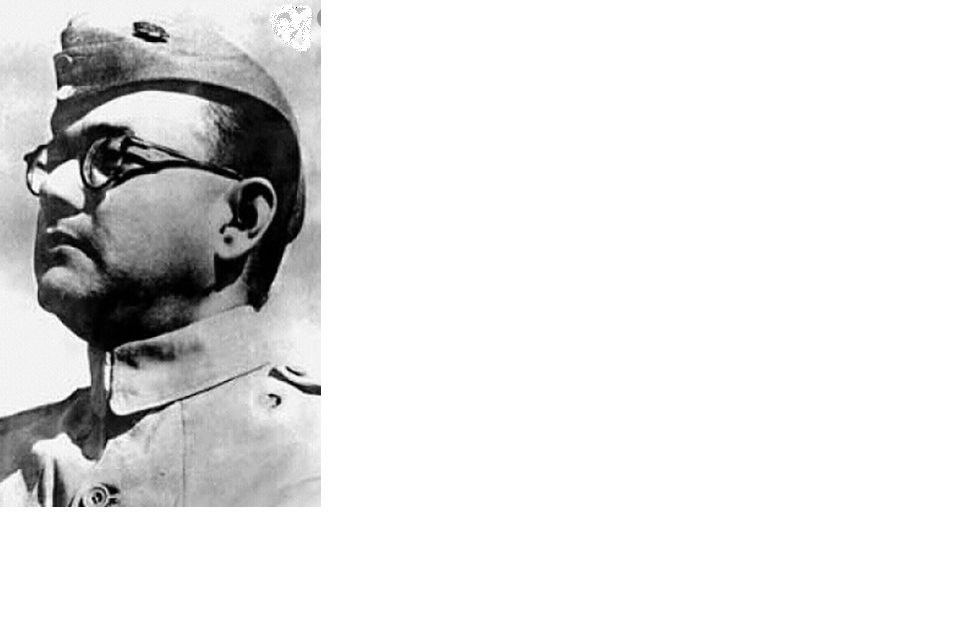 Subhas Chandra Bose....An Exceptional Figure
A true patriot, a freedom fighter, and an Indian superhero, Subhas Chandra Bose was a born leader. He was named as "Netaji" for his heroic actions against the British and also during World War II. He was the founder of the Azad Hind Army or Indian Nation Army. He blindly followed the teachings of Swami Vivekananda and Ramakrishna and believed more in religion than studies?
The early life of Subhas Chandra Bose
Netaji was born on 23rd January 1897. His birthplace was Cuttack, Orissa. His parents were Janakinath&PrabhaVati Bose. He belonged to a well to do family and was raised with his 13 other siblings. He studied in Stewart High School for lower classes (a European school) and completed his higher classes from Ravenshaw Collegiate School. He then went to Presidency College for higher education (B.A in Philosophy).
His thinking about becoming a nationalist started when he saw the ugly remarks made by the British towards Indians and of course World War II.
Bose started a newspaper called Swaraj and later was elected as the President of All India Youth Congress. He was against the views of Mahatma Gandhi and worked hand-in-hand with Jawaharlal Nehru.
Interesting Facts About Subhas Chandra Bose
·       Netaji passed civil service exams but resigned later to be a part of the freedom fight.
·       He was jailed several times because he participated in the Indian Freedom Movement.
·       He was elected as the President of the Indian National Congress twice.
·       He was the one who coined the the famous slogan "Jai Hind"
·       He was exceptionally brilliant and scored top class in philosophy.
·   He believed that Gandhi's belief in Ahimsa and non-violence would never get freedom for India and opposed most of his movements.
·     Netaji established Azad Hind radio station in Germany and started the Indian Nationalist movement in East Asia.
Netaji's contribution to India's Freedom Against British
Bose's slogan "Tum Mujhe Khoon do Main Tumhe Azadi Dunga" gained immense popularity. It was capable of sparking patriotism in the hearts of many young Indians who were now filled with the feeling of getting freedom for their country. Another popular slogan was "Delhi Chalo." 
Netaji was a charismatic orator who always spoke his mind for what's right and what's wrong. Unlike Mohandas Gandhi, he was militant in his approach and remained socialist.
Bose Gandhi Fallout 
Indian National Congress supported Gandhiji and his actions and served a more prominent role in the party. Meanwhile, Bose was in jail for being a part of a revolutionary group called Bengal Volunteers. Bose criticized Gandhi's less confrontational approach towards independence and formulated broad industrialization. This did not go well with Gandhi.
"Bose" a Name to Feel Inspired
Netaji died on Aug 18th, 1945 of a plane crash. Though it is believed that there is a lot of mystery behind it. It was believed that he was in a Japanese plane that crashed due to overload and Netaji faced serious burns. But until today, most of his followers are silent about what happened to him during that plane crash.