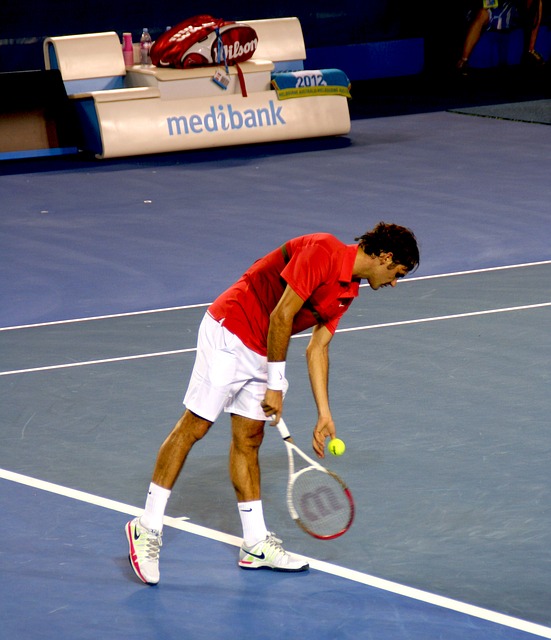 Roger Federer Not Less Than A Legend
Roger Federer is a tennis legend that started his career at the age of 8 years. He is a Swiss athlete who is known for his exemplary techniques, easy going and cool nature and ability to not succumb to pressure. Being 6 foot 1 inch, he is a committed athlete with amazing world records in his career.
Roger was born in Switzerland in 1981 in a city called Binningen. His mother (Lynett Federer) belonged to South Africa while his father (Robert Federer) was Swiss. His love for tennis started at the age of 4 but he started his career professionally at the age of 17. It is safe to say that Federer was always in sports. Besides tennis, he played cricket, football, and badminton, etc., which helped him with his fitness and hand-eye coordination.
In the year 1998, he won junior Wimbledon and in 1999 he entered the list of top 100 tennis players. He became a true sensation when he won a match against Pete Sampras in 2001.
He is one of the richest sportspersons and still is known for his benevolence and humility. He has a huge earning of around $70 million and has villas and luxury residences in Dubai, Zurich and Swiss village.
A person who is an inspiration for many has two role models i.e. Boris Becker and Stefan Edberg. Roger was the first Swiss to get featured on the stamp in 2007. He is holding a winning trophy in the stamp.
All You Need To Know About The Famous Tennis Player
Are you excited to know about the man who was the world's number 1 tennis player? Well, he was the only player to hold that record for straight 237 weeks.
Given below are some more amazing and fun facts about Roger Federer:

·    He has the Roger Federer Foundation, which provides sports education to children in South Africa. The foundation also looks after basic necessities like food, shelter, etc.
·      He is a brand ambassador of UNICEF
·  He can speak four different languages fluently i.e. German, Swiss, French, and English.
·      His wife MarkaVavrinec is a popular former tennis player.
·      At the age of 16, he chose his tennis career over his academics.
·      He won the grand slam title two years after his debut in Wimbledon.
·      Till 14 years, Federer was a vegan. Later he changed his diet into non-vegetarian. 
·      He is a father of two twin boys and two twin girls.
A Sportsman Who Has Never Retired
Roger has always played his matches and never retired or left any. Roger is the only individual to win the BBC Overseas sports personality of the year award four times. While most dream of it, Roger has a street named after him called Roger Federer Allee. The Gerry Weber tournament takes place here only. He is a recipient of a cow named Juliette when he won his first Wimbledon match title in the year 2003. Thus, Roger is not just a tennis player, he is a born legend. Which quality of his appeals to you the most?