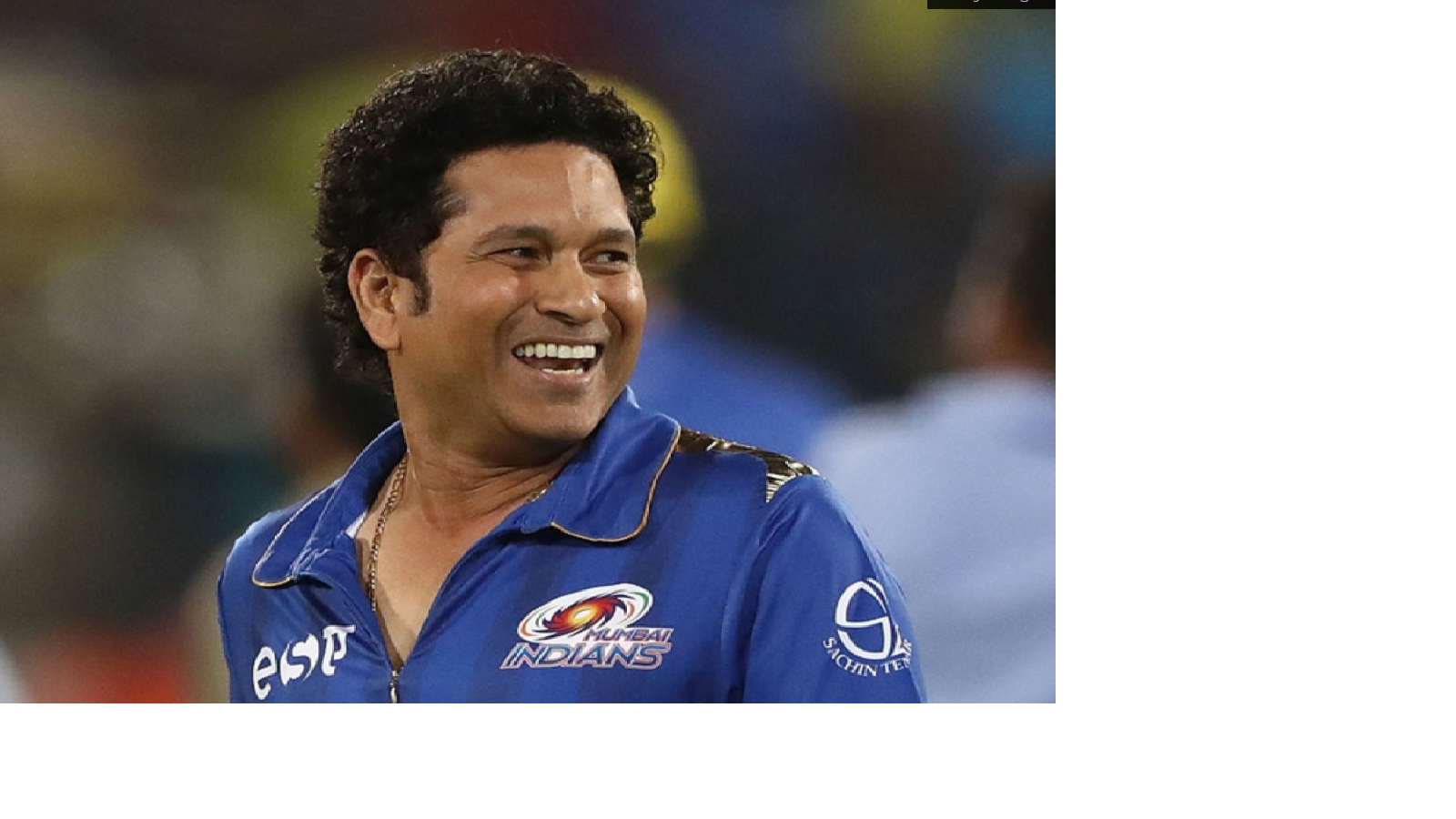 Sachin Tendulkar...The God of Cricket
We all know who is Sachin Tendulkar. He is in fond memories of every cricket loving fan in the world. Some people also call him The God of Cricket which is not at all exaggerated. Sachin has played some of the most phenomenal games in the history of International Cricket. So, I guess let's go for a brief stroll down the memory lane & lean some wonderful things about Sachin Ramesh Tendulkar.
Early Life
Sachin was born & raised in Mumbai on 23rd April 1973. He belongs to a middleclass Maharashtrian family in his early age. His father was a well renowned Marathi language novelist & poet & his mother worked in insurance sector. He has three siblings which includes two brothers & a sister. During his early training days, he was coached by notable cricket coach Ramakant Achrekar who was highly impressed by Sachin's capability to play. He was always motivated by elder brother Ajit & he help his pave the road towards this mammoth success which he enjoys today. He did try to get trained as a fast bowler by Australian fast bowler Deniss Lillee but he instead advised him to give greater focus on his batting skills which definitely turned out to be an appropriate decision for him.
Interesting Facts
·      During 1987 cricket world cup , he was a ball boy during a match between India & Zimbabwe.
·      At the age of 15 he was selected for the Ranji Team for Mumbai.
·      During 1988 Sachin made his first century in Ranji match against Gujarat.
·    Year 1988 was remarkable as he set a world record of 664 runs in an school competition with his partner & friend Vinod Kambli.
·      At the young age of 16 Sachin made his debut in test cricket against Pakistan.
·      Sachin has never played cricket in Juniors team ( under 19), instead he straightaway went for the national team.
·   18 years old Sachin played an amazing match & scored 148 against Shane Warne on one of the most difficult pitch to score.
·      In 1995 he signed a contract with WorldTel for 31.5 crores which made him the richest cricketer in the world.
Significant Achievements
·      Sachin has done 51 hundred in Test cricket out of which 6 are double hundreds.
·      He has remarkable 49 hundred in his record book with astounding 4 matches over 150 runs.
·      During 1992 Sachin became the youngest cricketer to reach 1000 runs.
·      Sachin became the fifth cricketer to reach 15000 runs in the history of cricket.
·      He is holding record for maximum appearances in test cricket.
Sachin has been an idol for many of us. Not just because of his game but also his overall calm demeanor & charming personality makes him different than others. Master blaster has always shown his mettle during critical moments during several matches. Countless records & accolades are already gracing his gaming history. Though this cricket legend has already decided to retire from his career but he has never stopped inspiring us through his great philanthropic work.